Bullesye Disc Golf Rare Disc Boutique and Pro Shop - Innova Discs

We have a lot of leftover discs from when we used to dye discs. Some have original stamps but many have had stamps removed. Certain discs will still have the original ghost stamp, while others will have no evidence or trace of the original stamp. We realize every run of disc has a particular value as a thrower or for the discriminating collector. We hope you find something you like. Discs that are unsold for a long time will most likely end up in the eBay Store.
When you checkout in Paypal it will say Blue King Entertainment which is our parent company. Don't worry if it doesn't say Bullseye Disc Golf.

Innova Drivers

2010 Worlds Fundraiser Star Katana 175g
Brand New
From 2010 Lemon Lakes PDGA Worlds fundraiser disc. These are fast and stable. A fan favorite. Click disc for a closer look at both sides.
$75.00

---
Innova Midrange

Ching Flat Top DX Roc 174g Wow!
Brand New
Probably the fastest Roc ever made. Slim profile made it very comfortable and fast out of the hand. Remarkably easy to control. Click image to see both sides.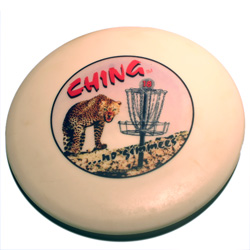 ---
Innova Putters

2003 DX Classic Old Skool XD 175g
Lightly Used with Ink
The new retooled XD just doesn't have the same appeal as the original with it's characteristic leathery feel. Don't let this one slip away. Click image to see both sides.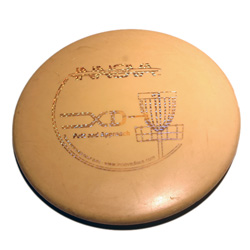 ---